Same Day Optical Service in Brookline: Commonly Asked Questions
Should you change your glasses although your prescription hasn't changed, and is same day optical service in Brookline something you can rely on? Yes! Our optician in Brookline can provide speedy service to get you back on track. Here are some frequently asked questions about glasses and their lenses.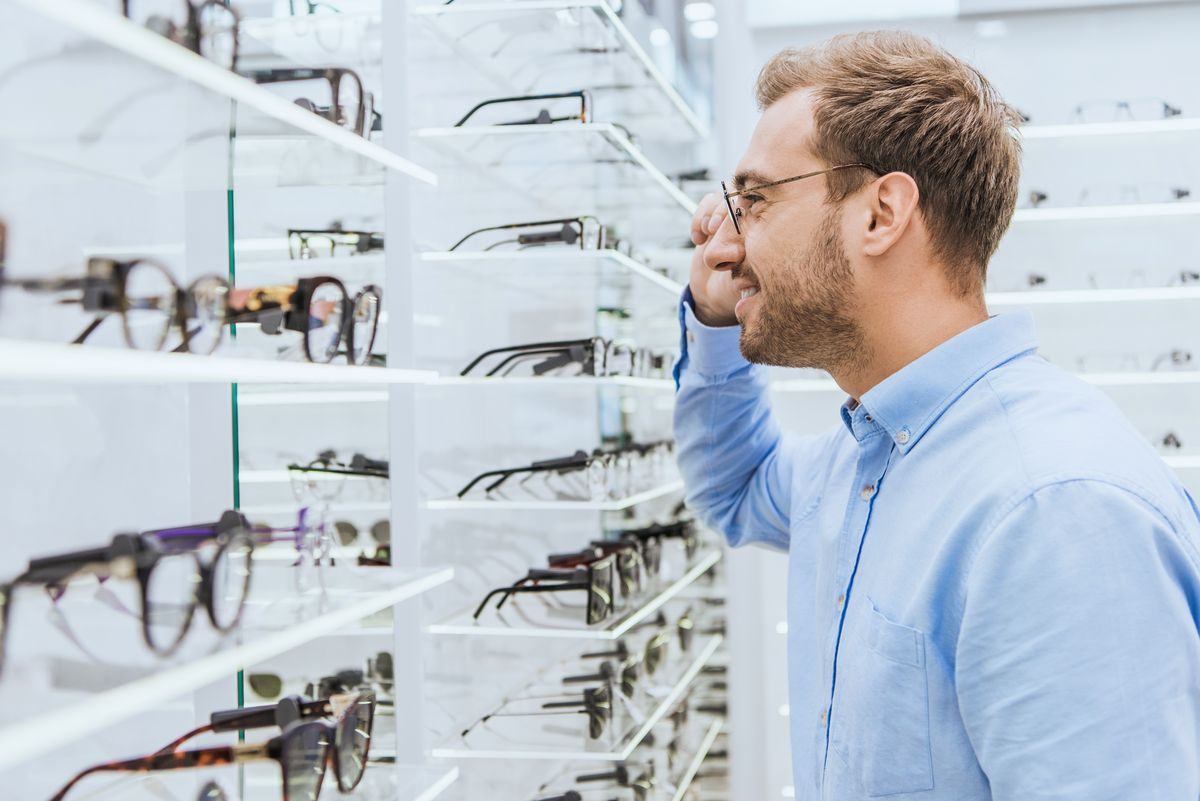 Does wearing glasses with a broken lens harm my eyesight?
Although wearing glasses with cracks or scratches will most likely bother and distract you, your eyesight will not change just due to a cracked lens. However, there are multiple downsides to wearing glasses with broken lenses. First, cracks in glasses are often enough to cause severe eye strain and even headaches. Also, a cracked lens carried the risk of loosening and falling into your eye, something that could permanently hurt your vision. If you are unsure of whether your glasses are safe to wear, visit The Optical Shop at the Brook House where an eyeglasses specialist in Brookline could look.
How can I remove scratches from my eyeglasses?
If your glasses are lightly scratched, don't worry! There are a couple steps you can take to remove scratches without further damaging your glasses. Take a soft cotton cloth and a little bit of non-abrasive toothpaste and gently rub the lenses in small circles. After 10 seconds, wipe the glasses with a wet cloth and dry. However, if your glasses have deep scratches or even hairline cracks, make sure to see a specialist in an optical boutique near you!
What is the best way to clean my glasses?
Despite popular belief, your shirt is the worst way to clean your glasses! Your shirt contains tiny dust particles that fog up your lens and potentially scratch it. The best way to clean your glasses is to run them under warm water and put a small drop of detergent on them. After rubbing, rinse with warm water again and then wipe dry with a soft, clean cloth. To get the best tips on taking care of your glasses or buying new glasses, visit an eyeglasses specialist in Brookline?
To find out more about caring for you glasses, call us today!
What does The Optical Shop at the Brook House offer and how long does it take to receive my prescription glasses?
Our optical store offers amazing choice of different styles and brands of eyeglasses! We also offer same day glasses in Brookline, which means that you can pick out your prescription glasses in the morning, and receive them the same day, ready to wear! In addition to having a beautiful glasses showroom, we also offer high quality contact lenses and eyeglasses checks.
For amazing same day prescription glasses, visit us today!