Designer Eyeglasses Adjustment Techniques in Brookline.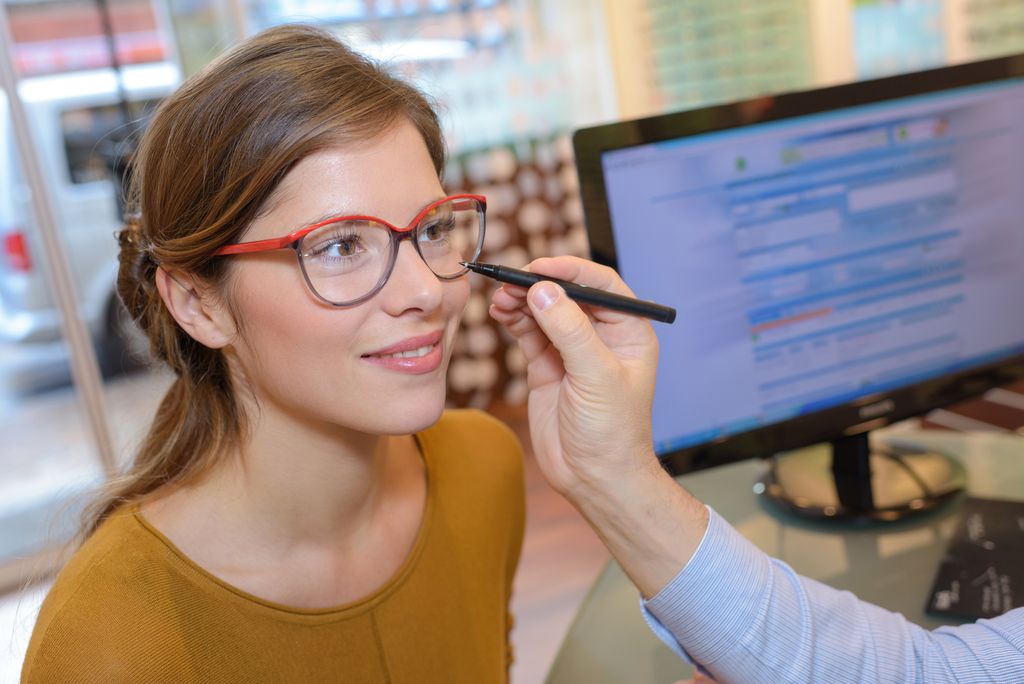 The Optical Shop at Brook House offers extensive selection of women's designer glasses, men's designer frames, as well as kids' glasses. We offer amazing adjustment technologies that keeps customers comfortable in their designer frames.
Everyone knows the struggles of eyeglasses that do not fit. The frustrations of glasses that are too loose or too tight are very common, whether its nose bridge pain, or aches behind the ears. Glasses that are too tight can lead to long-term headaches, while loose glasses are a nuisance through the day. This leads many people to try to adjust their designer sunglasses or eyeglasses at home.
Can I adjust my glasses at home? 
Although minor fixes are possible, most of the time, at-home fixes only work for a couple of weeks and put your high-quality glasses in danger. In fact, fixing your glasses at home can snap the bridge or the hinges and break your glasses completely, costing you time and extra money. 
How does the Optical Shop at Brook House adjust eyeglasses? 
The Optical Shop uses different tools and machines to carefully fine-tune your glasses to better fit you. 
For plastic frames, the most effective machine to adjust plastic or acetate frames is the frame heater. This machine can heat up any plastic frame to change its shape, whether it's width, height or length of the frame. A common problem for many customers is that one arm too high, causing daily discomfort. In fact, nine out of ten people have one ear that is higher than the other. Our professionals can quickly heat up the frame to bend the arm into a more comfortable position. Until it is perfect for you, we will keep fine-tuning! 
For metal frames, the best way to change the height and position of your designer eyeglasses is by using multiple adjustment tools. A plier helps adjust the metal arm to be fit snug around your ear, stopping your glasses from falling down your nose every five minutes. To adjust the height of the metal frame, our experts wrap a metal tool around the nose pad and nose pad holder to bring the whole frame higher or lower, depending on your needs. 
Make an appointment to have your eyeglasses adjusted professionally!
Should I have an extra pair of glasses? 
Definitely! 
Glasses are stepped on, sat on and lost very often, and having a great spare pair can save you time and money. The Optical Shop at Brook House in Brookline offers great selection of men's glasses and women's glasses, which come in a great variety of different looks and sizes. Most famous is our collection of Michel Atlan designer eyeglasses, which come in many styles and varieties. Having an extra pair of glasses is even more important for children, which is why we offer an amazing collection of kids' glasses for all ages!  Best of all, our store offers a free consultation, so you can find the glasses that fit you perfectly. 
Call us today to get a 20% discount on a full purchase of glasses.