Choosing Lenses for Eyeglasses: A Clear Report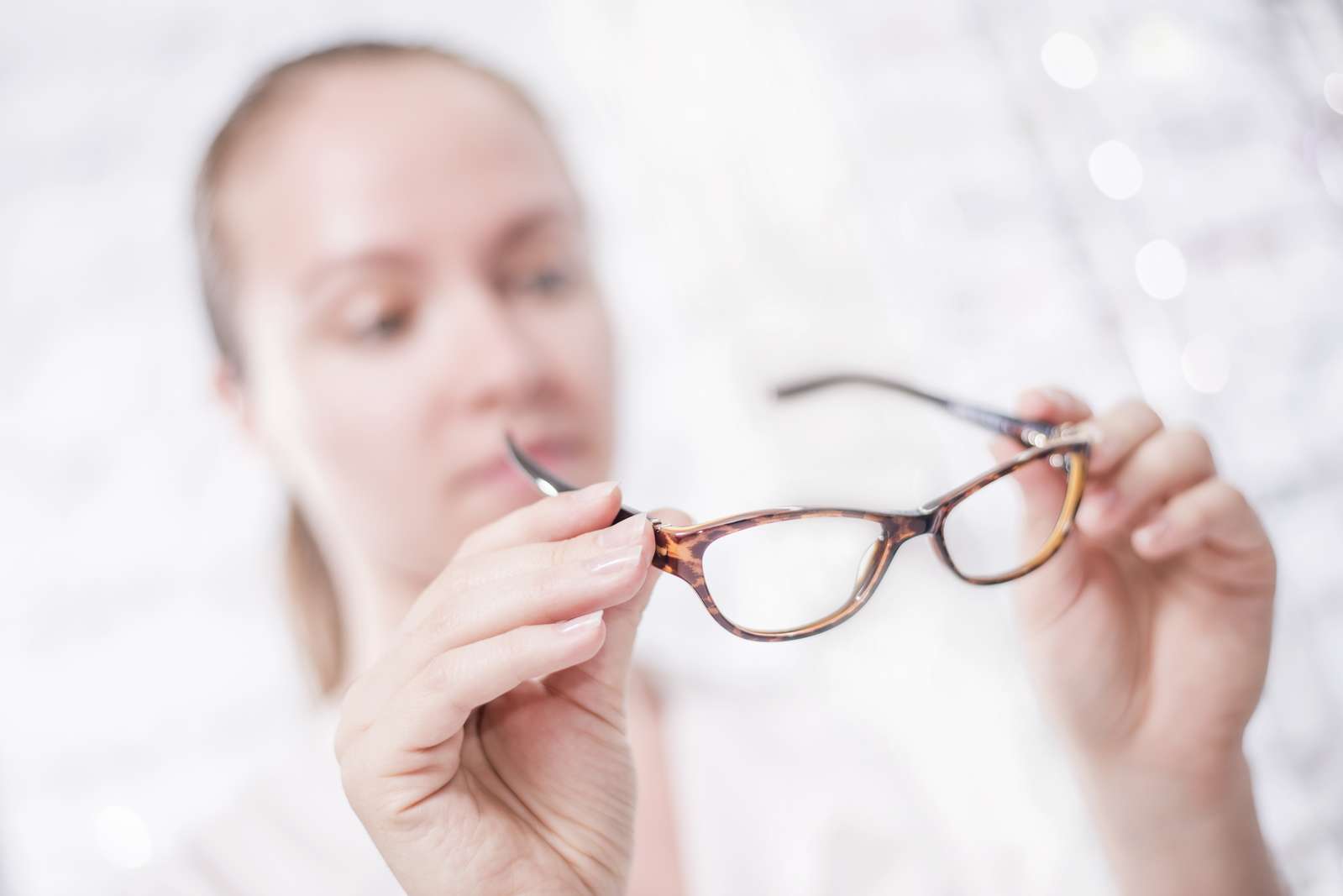 When choosing glasses, everyone pays attention to the frames. After all, choosing the right frame is critical to defining your overall look. But did you know that the lenses you choose will have an even bigger impact on your daily life?
Not only do different lenses have varying appearances, picking the right eyeglasses lenses will also instruct the comfort and vision you experience every day, and picking the right coating is no less crucial. Here is a list of a few different types of lenses you may encounter:
Plastic Lenses: These lenses were first invented in 1947 by the Armorlite Lens Company in California, which were made from CR-39, a plastic polymer. These lenses have multiple benefits: they are inexpensive, light and have incredible optics. For this reason, plastic lenses remain a very popular choice at our optical store.
Glass Lenses: When eyeglasses had just made their premier, glass lenses were the only option. They offered amazing optics but had many drawbacks. Eyeglasses made with these lenses were heavy and very easy to break, which risked deeply injuring the eye. Because of that, glass lenses are not commonly sold anymore.
Polycarbonate lenses: Developed in the 1970s, these lenses were originally made to serve as "bulletproof glass" for protection of certain individuals and businesses. Polycarbonate is very light and much stronger than plastic lenses, which is why it is commonly used for sports eyewear, glasses for children and other heavy-duty uses.
To view our vast collection of eyeglasses, visit our Optical Shop in Brookline, MA!
Another important factor when choosing lenses is the coating. Here are a few:
Anti-Scratch Coating: As the name indicates, this coating defends lenses from abrasions and scratches, extending the life of your eyewear.
Anti-Reflective Coating: Often wearers of regular eyeglasses experience halos, reflections, and glares. Not with this coating! It helps remove almost all reflections, which can be helpful while driving,
At the Optical Shop at the Brook House, we are committed to helping you find the perfect pair of eyeglasses. Experts at our optical store in Brookline, MA will tell you about every option to make your purchase of lenses as easy and convenient as possible.
If you are looking for the perfect pair of glasses, give the Optical Shop at the Brook House a call today!